THORTON-IN-LONSDALE, DROVE ARCH HUT
AND TOBY'S FOLD, NEAR INGLETON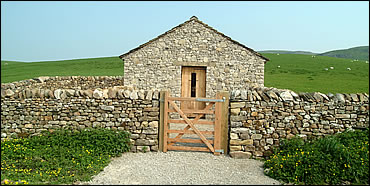 Thornton-in-Lonsdale, near Ingleton (SD 684 749)


DIRECTIONS:
The travelling sandstone arch ends its journey in a reconstructed shepherd's hut about a mile west of Ingleton off A65. The site is close to the telecommunications mast above Westhouse and Thornton off the road signposted to Dent. Parking is possible in the field gateway to view the fold and the hut on foot.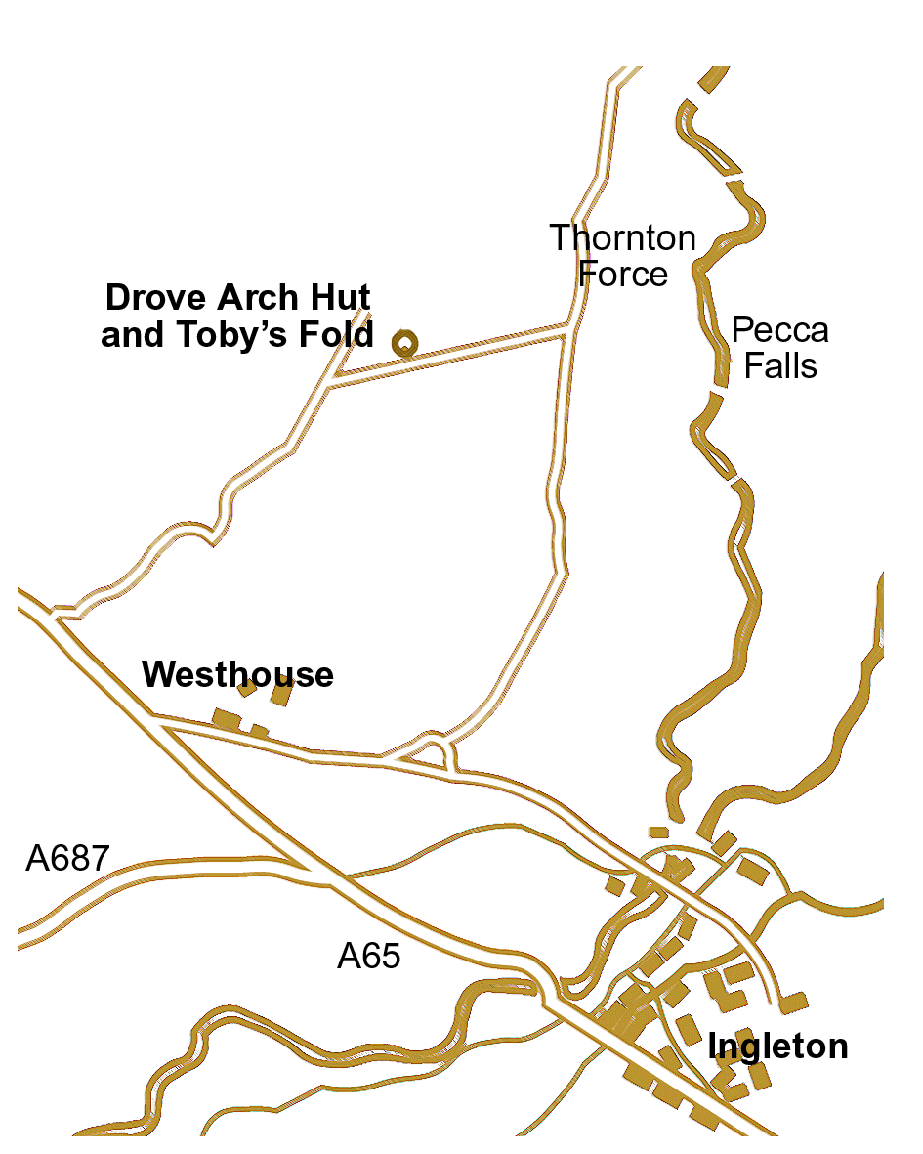 Click to enlarge map

All pinfolds are close to and can generally be seen from the road. Some are accessible to wheelchair users and those with visual impairment.